I don't know why it has taken me so long to make German Chocolate Cupcakes. German Chocolate cake is my families all time favorite cake. It is the cake my Mom and siblings request for all of their birthdays. My Mom has been making it from the recipe that has been printed on the back of the Baker's box for all of my life and I have never tasted a recipe for this cake that is better.
Believe it or not, I've only made the cake once before. Why would I make it when no one makes it as good as Mom does? It's true, you can follow that woman's recipes but nothing you make will ever taste as good as she makes it!
The cake is incredibly tender from the buttermilk and not too sweet. But my favorite part is the coconut-pecan frosting. O M G....so good I can eat it from the pan, with a spoon, no cake necessary! The trick to the frosting is to let it sit and thicken. You can even refrigerate it for a little bit to speed up the process. It takes a while but it's totally worth it!
So, this is the first time I've made or even had a German Chocolate Cupcake.....I just really wanted to make them into a cupcake since that seems to be my specialty. When I googled pictures I saw these beautiful cupcakes with frosting piped around the outer edges, holding in all of that yummy coconut frosting. They were made by
"Your Cup of Cake"
. I used my own recipe from my Mom for the cake and coconut frosting and followed the Cup of Cake's lead with the chocolate frosting and design. So pretty and sooooo delish!!!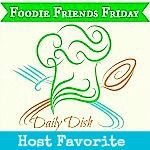 German Chocolate Cupcakes Baker's Original Recipe
Cupcake (or cake):
1 package (4 oz) Baker's German's Sweet Chocolate
1/2 cup boiling water
1 cup butter
2 cups sugar
4 egg yolks
1 teaspoon vanilla
2 1/4 cups all purpose flour
1 teaspoon baking soda
1/2 teaspoon salt
1 cup buttermilk
4 egg whites, stiffly beaten
Melt chocolate in boiling water, cool. Cream butter and sugar until fluffy. Add yolks, 1 at a time, beating well after each. Blend in vanilla and chocolate. Sift flour with soda and salt; add alternatively with buttermilk to chocolate mixture, beating after each addition until smooth. Fold in beaten egg whites. Pour into paper lined cupcake pans, filling 2/3 full (alternatively for cake, pour into three 9-inch layer pans). Bake until toothpick inserted in center of cupcake comes out clean, approximately 16 minutes. Take out of oven and cool on rack.
Coconut-Pecan Frosting:
Combine 1 cup evaporated milk, 1 cup sugar, 3 slightly beaten egg yolks, 1/2 cup butter and 1 teaspoon vanilla. Cook and stir over medium heat until thickened, about 12 minutes. Take off heat and stir in 1 1/3 cups coconut and 1 cup chopped pecans. Cool until thick enough to spread, beating occasionally. Makes 2 1/2 cups.
Chocolate Buttercream:
4 ounces cream cheese
½ cup butter
2/3 cup unsweetened cocoa
3 cups powdered sugar
1 tablespoon vanilla extract
2 tablespoons cream
Beat cream cheese and butter for 4 minutes. Add cocoa, powdered sugar and vanilla extract. Let beat for 3 minutes. Add cream and beat until creamy and fluffy.
Assemble Cupcake:
Make a frosting border around the cupcake with the chocolate buttercream. Scoop the coconut pecan frosting into the middle of the frosting border. Alternatively you can forgo the chocolate buttercream and scoop more of the coconut pecan frosting onto the cupcake.